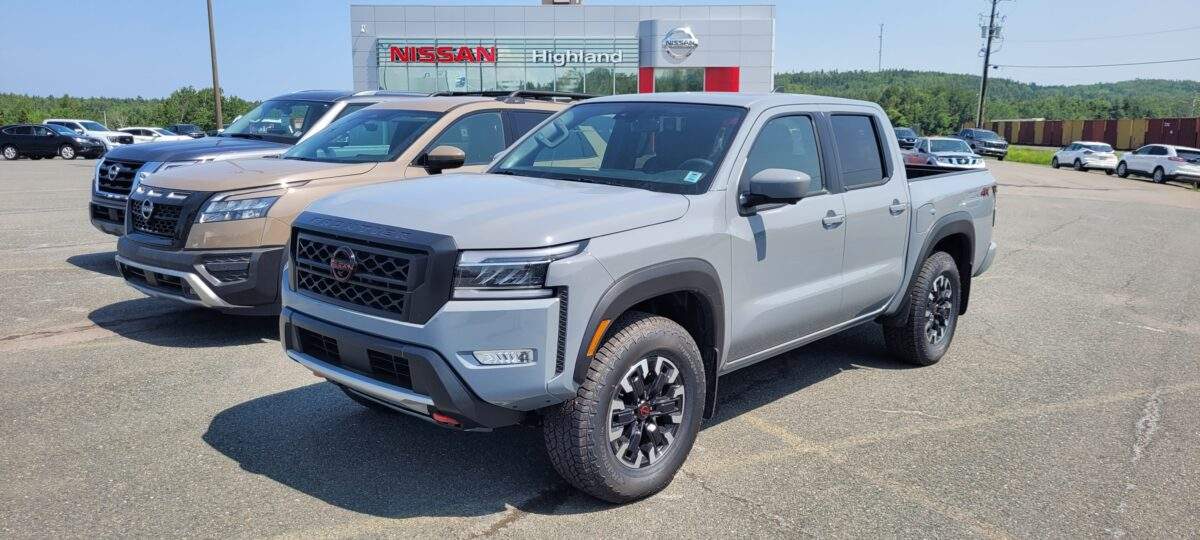 Best Small Trucks: Top Compact Pickup Trucks for Your Needs
Since the introduction of automobiles, trucks have been increasing in size with every generation.
Every driver has their tastes and preferences for what they believe is the best small pickup trucks.
Some prefer big trucks while others love small trucks.
Some drivers do not like the capability and power of a full-size pickup.
This article has compiled a complete list of small pickup trucks that you buy in 2022.
This includes new compact trucks and mid sizes ideal for your garage.
best small pickup truck
Jeep Gladiator
This small pickup truck can offer a full-size pickup's performance, power, and capability, although compact.
This compact pickup comes configured as a crew cab four-wheel drive and short bed.
It has a base 3.6-liter gasoline v-6 gasoline motor producing 260 lb-ft and 285 hp torque pumping out 440 lb-ft and 260hp of torque.
The two engines in this pickup feature an automatic transmission that goes at eight-speed.
The V-6 gasoline engine features a six-speed manual.
This truck can haul up to eight thousand pounds when appropriately equipped.
Jeep Gladiator Convertible Pickup
If you need a pickup that you can convert to whatever you want, the Jeep Gladiator is ideal.
This pickup can be easily converted since it is a soft-equipped model.
This pickup can be stripped to nothing in just a few minutes by using the tools that the jeep provides.
Besides the roof panels, the Gladiator's four doors are removable, so you can enjoy the wind-in experience.
Nissan Frontier
The new Nissan Frontier is the latest pickup truck that has been updated from Nissan.
It comes with 3.8 liter engine 310 HP, 281 lbs of torque at 4400 rpms.
Has a towing capacity of close too 6500 lbs which is another great feature of the little pickup that can handle the jobs at hand.
The Nissan Frontier interior comes with some really cool new tech but also has that old school feel when it comes to keeping things basic in the Frontier.
Chevrolet Colorado
Apart from a small facelift in the models produced in 2021, the Colorado from Chevrolet has stayed as their first model since they were introduced in 2015.
The 2022 Chevrolet Colorado has remained in the same small size, only that it has featured a new Boss package.
The newly introduced box can be included with Z71 or LT and comes equipped with skid plates, red tow hooks, ZR2 wheels, and a one-inch lift.
This midsize truck has three engines: a 2.8 liter Duramax diesel l-4base, 2.5 liters 1-4, and a 3.6-liter V-6 engine.
The pickup's four-cylinder motors feature a six-speed automatic transmission, while the v6 is paired with an eight-speed unit.
These trucks come in crew cab or extended forms featuring either a long six-foot two-inch bed or a five-foot two-inch short bed.
Chevrolet Colorado ZR2
This model comes with fancy shocks and two lockers.
The pickup is the absolute pinnacle of the midsize truck class's off-road performance.
This pickup is two inches taller than its twin model standard colorado and features a 3.5 inches wide track width.
The pickup also is equipped with standard rear and front locking differentials, excellent Multimatic DSSV dampers in the corners, and stainless steel rock rails.
This model can be configured as either a long bed, crew cab, short bed, or extended cab.
The maximum towing capacity for this colorado ZR2 is about 5000 pounds, and its pickup trucks feature a standard brake controller, seven-pin wiring harness, and a trailing package.
Ford Ranger
This is another fantastic small pickup truck that you can consider putting into your garage this year.
This pickup has only a single power train that enables it to pump out an impressive torque.
It comes in 3 available models to choose from.
Ranger XL
Ranger XLT
Ranger Lariat
The Ranger XL comes with a 2.3 EcoBoost and delivers 310 Lb/Ft of torque.
The Ranger XLT also comes with the same 2.3 EcoBoost engine and delivers the same 310LB/Ft torque.
Now the Ranger Lariat also does come with the 2.3 EcoBoost as well that has the same torque at 310 LB/Ft
GMC Canyon
Like its cousin Colorado, this truck has remained the same from its first model.
The truck features three engine choices: the Colorado and two automatic transmissions.
They also come either crew cab or extended with either short bed five foot two inch or long bed six foot two inches.
Moreover, a modern Denali Black edition is a version of luxury trim that brings twenty-inch low gloss black wheels, a gloss black exhaust tip, rubber floor liners, and black side steps.
GMC Canyon AT4
Even though it is not an offroad champion like Colorado, it features a pulsed off-road package with aluminum skid plates, rocker protection, and a front leveling kit.
The offroad performance edition also includes:
Carbon black AT4 logos
A black exhaust tip
All-weather floor liners
A spray-in bed liner
Conclusion
Pickup trucks come in different sizes to accommodate the various driver's tastes.
Above is a well-researched list of small pickup trucks you can buy this year if you fancy compact pickup trucks.
We hope you enjoyed this post on Best Small Trucks: Top Compact Pickup Trucks for Your Needs