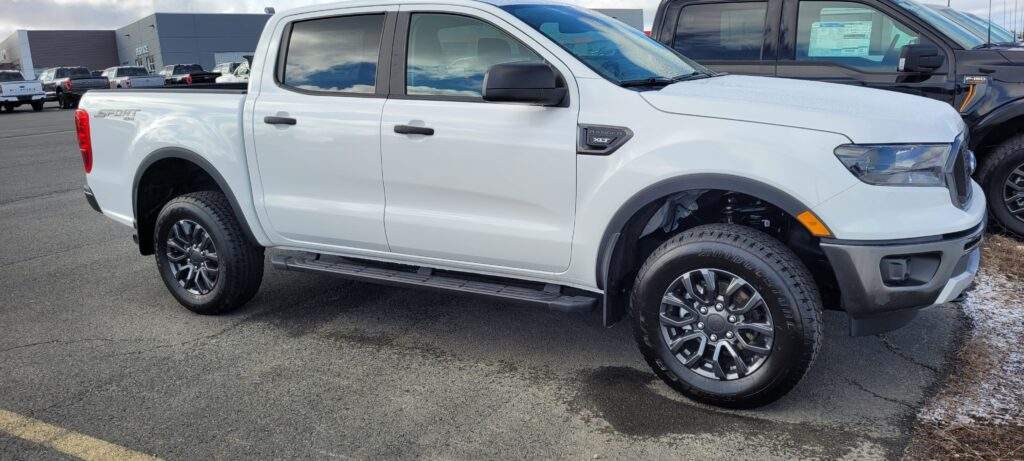 The Smallest Trucks in the Market
When we envision trucks, we often picture a robust truck capable of hauling and towing immense loads. However, with the changing times, the trend has shifted towards the smallest trucks in the market.
Small trucks are perfect for city driving and light-duty work.
Whether you're running errands around town or carrying light loads, they're the perfect companion for all your commuting and cargo needs.
Toyota Tacoma
Discover why small truck enthusiasts have fallen in love with the Toyota Tacoma.
The Tacoma comes in a variety of configurations, including a six-speed manual transmission, and the TRD Pro package adds even more off-road features for adventurous drivers.
This compact truck is known for its rock-solid reliability and impressive durability, so you can trust that it'll get the job done right.
Get ready for any adventure ahead with our powerful 4-cylinder engine, packing a punch at 228 horsepower.
Plus, with a noteworthy towing capacity of up to 6,500 pounds, there's no stopping you.
The Tacoma comes with a spacious cabin and an infotainment system that is easy to use.
With performance that can handle any terrain, your next trip will be a breeze.
Ford Ranger
Get ready to experience the all-new Ford Ranger!
Its unbeatable performance will blow your mind, while its fuel efficiency will keep your wallet happy.
Don't miss out on this game-changing comeback to the market.
The Ranger's rugged exterior design and comfortable interior make it appealing to both work and leisure drivers.
The Ford Ranger has got you covered.
Comes with a 2.7-liter V-6 engine delivering an incredible 315 horsepower and an impressive 400 lb-ft of torque.
This beast will take on any challenge with ease.
You can count on it to tackle any tough job or off-road adventure with ease.
And if you need to tow some serious cargo, this bad boy can handle up to 7,500 pounds – the strongest in its class.
The truck's cabin is also spacious, making it perfect for families.
Chevrolet Colorado
The Chevrolet Colorado has been a solid performer in the small truck category for several years.
The 2023 model offers a choice of three engine levels and can tow up to 7,700 pounds when properly equipped.
Colorado's roomy interior and smooth ride make it a comfortable choice for daily driving.
The truck's powerful 2.7-liter four-cylinder engine boasts an impressive 310 horsepower.
The Colorado cabin is comfortable and spacious, making it perfect for long drives.
Explore the great outdoors with impressive off-road capabilities from our truck.
Ideal for adventurous souls seeking to go off the beaten path.
Jeep Gladiator
The Jeep Gladiator is revolutionizing the small truck market by combining the beloved off-road capabilities of a Jeep with the practicality and versatility of a pickup truck.
Get ready for an adventure-packed driving experience.
The Gladiator can tow up to 7,700 pounds and has a removable roof and doors for open-air driving.
This truck offers multiple four-wheel drive options and a variety of off-road features to tackle any rugged terrain you throw its way.
Perfect for those who crave an outdoor excursion without sacrificing reliability.
Honda Ridgeline
Don't overlook the Honda Ridgeline.
This popular pick boasts a spacious, cozy interior, a sleek ride, and a major following of dedicated fans.
The Ridgeline tailgate can swing open or fold down, making it easier to load and unload bulky items. It also has a unique in-bed trunk for extra storage.
Its V6 engine packs a punch with an impressive 285 horsepower to take on any challenge.
Can handle up to 5,000 pounds of towing.
You won't find a tougher, more capable truck anywhere else!
It's the perfect choice for anyone who needs a truck that can handle tough tasks without breaking a sweat.
So why wait?
Take the Honda Ridgeline for a spin today and experience its power for yourself!
Nissan Frontier
The Nissan Frontier is a compact pickup truck that's perfect for light-duty work.
Get ready for some serious power with the V-6 engine in this truck.
It delivers a whopping 315 horsepower and can easily handle towing up to 6,720 pounds.
Whether you're hauling heavy equipment or hitting the road for a weekend adventure, this truck has got you covered.
The Frontier's cabin is basic but comfortable, and the truck's off-road performance is impressive, making it perfect for outdoor enthusiasts.
Conclusion
Small trucks are perfect for people who want a vehicle that's efficient, maneuverable, and affordable.
These trucks come in different sizes and offer a range of features and capabilities.
When choosing a small truck, consider your personal needs and preferences, including fuel efficiency, towing capacity, off-road capabilities, and cabin space.
We hope you enjoyed this post on The Smallest Trucks in the Market