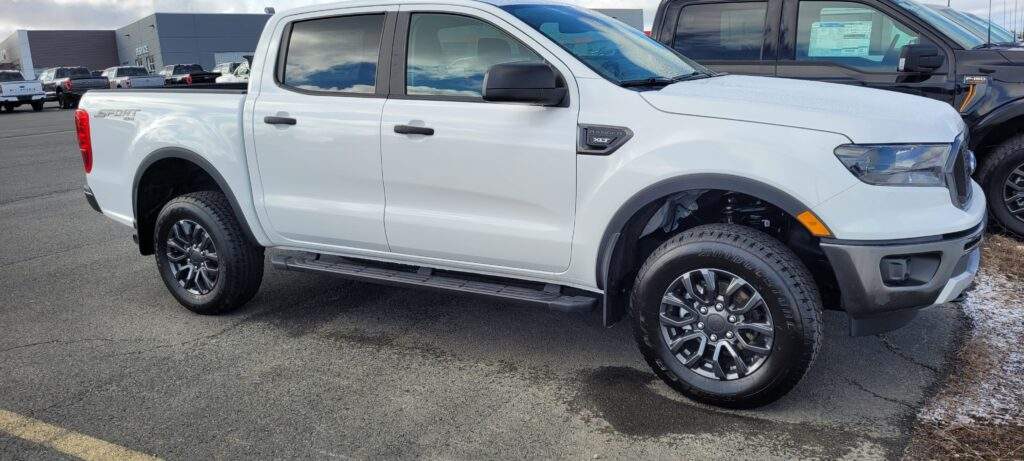 The 2024 Ford Ranger: A Closer Look at This Highly Anticipated Truck
If you're in the market for a sturdy and reliable truck, the 2024 Ford Ranger is one you should definitely consider.
With its impressive specs and exciting features, it's already creating buzz among truck buyers everywhere.
So, what makes this vehicle so special and worth checking out?
In this post, we'll take a closer look at the 2024 Ford Ranger, so you can decide if it's the right truck for you.
Ford Ranger Improvements
Ford has made significant improvements to the 2024 Ford Ranger, especially in the engine department.
The new 2024 Ford Ranger will boast a base 2.3-liter four-cylinder turbocharged engine, capable of producing a whopping 270 horsepower.
The Rangers engine is paired with a 10-speed automatic transmission that promises smooth shifting and impressive fuel economy.
Ford Ranger Interior
The new Ford Ranger boasts a sleek and functional interior design that will make every drive enjoyable.
The cockpit has been designed to be spacious and comfortable, with plenty of storage compartments.
The dashboard comes fitted with an 8-inch touchscreen display that supports Apple CarPlay and Android Auto, allowing you to easily connect your smartphone.
Furthermore, the FordPass app for smartphones lets you remotely start and stop the engine, lock and unlock the doors, and many other functions.
Ford Ranger Powertrain
The 2024 Ranger is set to be one of the most powerful trucks in its class, with a potential output of up to 315 horsepower.
It's also rumored to come with a 2.7-liter EcoBoost V6 engine, which means it'll be both fuel-efficient and capable of towing heavy loads.
And if you're someone who likes to take their truck off-road, you'll love the available FX4 off-road package, which comes with features like all-terrain tires, improved shocks, and skid plates.
Ranger Off Road Capabilities
The 2024 Ford Ranger has been designed to be the ultimate off-road truck.
It boasts a stronger and more durable frame, with improved suspension and ground clearance.
The upgraded chassis will enable the new Ford Ranger to be able to tackle the toughest terrains, with ease.
Additionally, the Ranger comes equipped with a Terrain Management System, which offers different driving settings such as Mud/ruts, Rock crawl, and Sand.
Rangers Exterior
But that's not all – there are plenty of other features to get excited about.
The new Ranger is rumored to have a sleek and modern design, with an updated grille, LED headlights, and a more spacious interior than previous models.
It's also expected to come with Ford's Co-Pilot360 suite of safety features, which includes things like automatic emergency braking and lane-keeping assist.
And if you're someone who likes to stay connected on the go, the new Ranger is rumored to have both Apple CarPlay and Android Auto.
Ranger Hybrid
One particularly exciting rumor about the 2024 Ranger is that it may also come in a hybrid version.
This would make it one of the first hybrid trucks on the market and could be a game-changer for consumers who are looking for both fuel efficiency and power.
While there's no official confirmation of this feature yet, it's definitely something to keep an eye out for.
Ford Ranger Safety Features
Safety is a top priority for any truck owner, and the 2024 Ford Ranger will not disappoint.
The Ranger will come with comprehensive safety features, including adaptive cruise control, forward collision warning, lane departure warning, blind-spot monitoring, and automated emergency braking.
Additionally, the 2024 Ford Ranger comes with a 360-degree camera, making reversing and parking more straightforward and safer.
Conclusion
All in all, the 2024 Ford Ranger looks like it's going to be an impressive addition to the world of trucks.
With its potential for high horsepower, plenty of exciting features, and the possibility of a hybrid option, it's definitely a vehicle worth getting excited about.
Of course, every truck buyer has their own unique needs and preferences, so be sure to take a closer look at the 2024 Ranger and see if it's the right fit for you.
We hope you enjoyed this post on The 2024 Ford Ranger: A Closer Look at This Highly Anticipated Truck