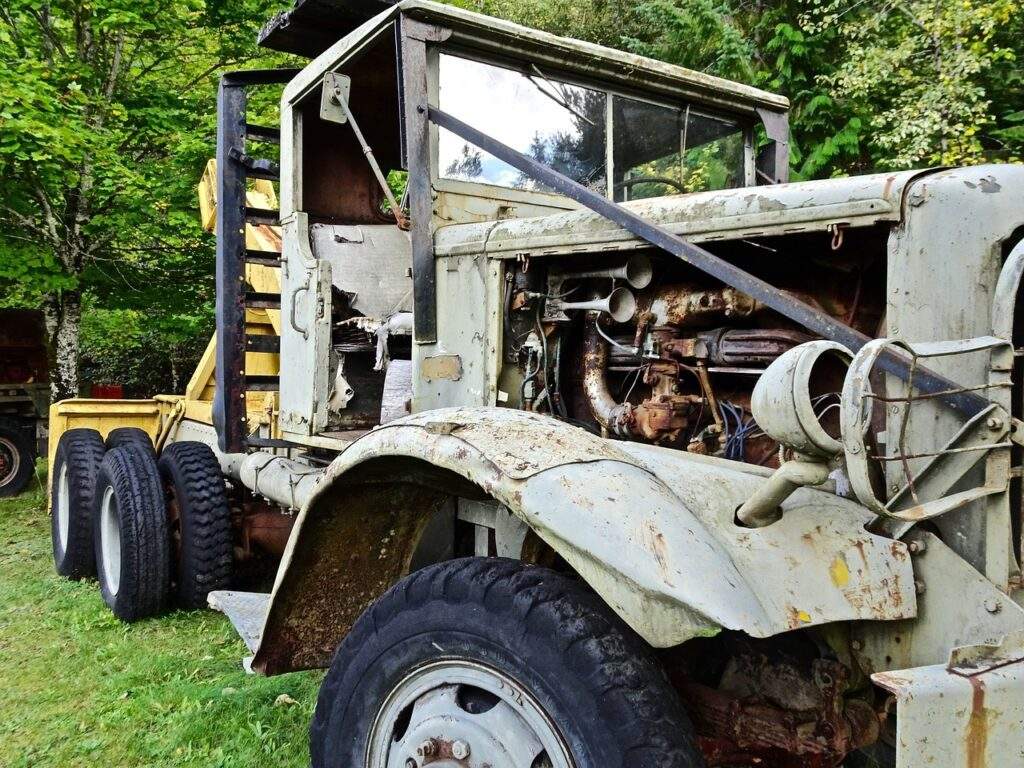 What Is The Most Popular Semi Truck Engine
If your in the market for a new semi truck engine for your semi truck you want to make sure you are getting the right engine for the jobs you will need it for.
The answer is, we're taking a look at some of the most popular semi truck engines and what makes them great options for your next semi truck you choose to power the truck down the road.
The PACCAR MX-13 Engine
This engine is a highly dependable option for semi trucks traveling on today's roads. With its robust construction, it can handle any challenge and perform well under various conditions.
This engine is engineered to surpass your requirements, delivering exceptional power and efficiency. With a peak horsepower of 510 and a peak torque rating of 1850 ft lbs, it provides more than enough strength to tackle demanding tasks.
In addition, the PACCAR MX-13 prioritizes fuel efficiency and noise reduction, ensuring that long hauls are not only quieter but also more cost-effective.
The Detroit DD15 Engine
The Detroit DD15 engine has long been the industry standard for semi trucks referred to the Detroit Diesel.
When it comes to the Detroit DD15 it has a14.8-liter capacity engine and has been around since 2007 and is one of the best in terms of power and fuel economy.
The Detroit DD15 also boasts a unique design that allows it to be more fuel-efficient than other similar engines on the market.
The Cummins X15 Engine
The Cummins X15 engine is another popular option for semi truck owners.
The 14.9 liter diesel engine was meticulously crafted to prioritize reliability, and it boasts numerous innovations that distinguish it from rival engines in the market.
It boasts impressive fuel economy and can handle heavy loads without sacrificing performance or efficiency.
Furthermore, the Cummins X15 is engineered to prioritize durability, making it a perfect option for individuals who intend to push their semi truck to its limits frequently.
The Volvo D13 Engine
With the Volvo D13 engine, renowned for its exceptional power and reliability, establishing it as one of the most reliable engines on the market today.
When it come to this 12.8 liter diesel engine was designed with both power and efficiency in mind, making it an ideal choice for those who need to haul heavy loads with their semi truck.
Rated as one of the most dependable engines in the semi truck industry, this engine is an excellent option for individuals seeking to ensure their semi trucks can withstand any task they undertake.
Cummins X15
Engineered for long-distance trucking applications, the Cummins X15 is a heavy-duty diesel engine.
It's one of the most popular semi truck engines on the market due to its excellent fuel economy and reliable performance.
With various horsepower and torque ratings, the X15 offers customizable power output options to cater to your specific requirements.
Plus, it comes with a variety of technological features to enhance its performance, including advanced exhaust aftertreatment systems and low-friction piston designs.
Detroit DD13
The Detroit DD13 is another popular choice for semi truck drivers.
It offers superior fuel efficiency and reliability compared to other models in its class.
Equipped with a range of integrated technologies, this engine is designed for ease of operation and maintenance. Its advanced turbocharging systems enhance performance while reducing emissions.
Moreover, the engine's lightweight design not only offers ample power but also helps minimize operating costs by improving fuel efficiency.
International N13
The International N13 is an efficient engine designed for heavy-duty applications like those found in semi trucks.
Its robust design helps reduce wear and tear on the engine while producing impressive fuel economy numbers thanks to its advanced combustion system design and high-pressure common rail fuel system technology.
Additionally, this engine features several noise reduction features that help keep cabin noise levels down while driving so you can focus on the road ahead without distractions from loud noises coming from under the hood.
Conclusion:
When shopping for an engine for your semi truck, there are many different options available but not all engines are created equal!
The most popular semi truck engines on the market today are the Cummins X15, Detroit DD13, and International N13 each offering their own unique advantages over competitors in terms of performance, reliability, fuel efficiency, weight savings, and more.
No matter which one you choose for your next build or replacement project, these top three engines provide excellent value for money while delivering optimal performance both on and off the highway!
We hope you enjoyed this post on What Is The Most Popular Semi Truck Engine