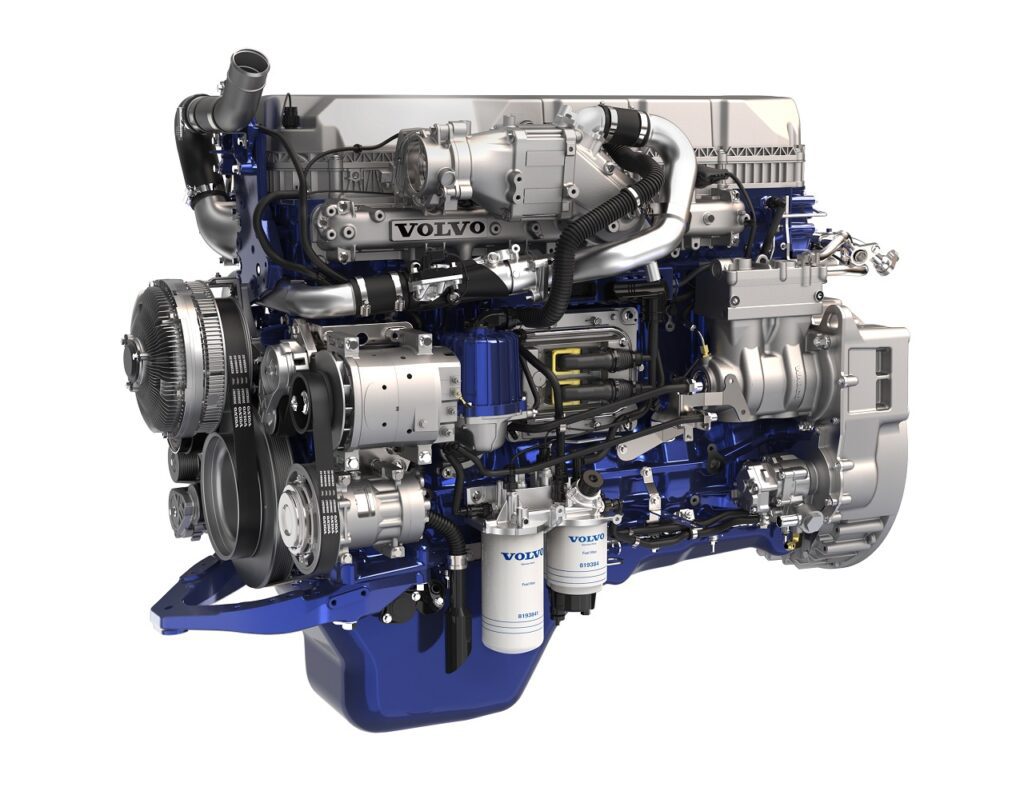 Semi Truck Engine Everything Your Need To Know
Semi Trucks are powerful vehicles designed to carry heavy tasks such as carrying food, livestock, cars, and other cargo. One of the features that distinguish semi-truck from other vehicles is their huge engine.
What you should know about the semi-truck engine is that it is extremely helpful to you when you are deciding what engine is best for your needs.
Every part of the 18-Wheeler is made heavy duty and featured uniquely to perform the allocated task efficiently.
Semi Trucks uses a powerful engine that enables the truck to move over different terrain, including uphills with no failures.
It is more powerful than a car's engine
The semi-truck engines is six times more potent than a car's engine.
In terms of weight and size, you can not compare the car engine to be equal to that of a semi-truck.
These engines are designed to operate under run stop, meaning they can run for a long time without rest.
You will find semi-trucks working long distances throughout the day, only having stopped when changing oil, servicing, fueling, or even due to anti-idle rules.
Control modes of the semi truck's engine
You should be aware that a big rig engine has a unique way of operating that differs from that of a car you know.
When you check your car or, let's say, by a chance you have ever inspected a car's gears, you will find that a car has four to eight gears nowadays.
This feature differs from that of a semi-truck that has more than 12 gears.
How powerful is a Semi-truck engine
The engine of a semi-truck has a 400 to 600 horsepower average and FT.LB ranging from one-to-two thousand.
Horsepower is one of the unique features associated with semi-truck engines, making it powerful to take heavy tasks.
With 100-200 horsepower torque verses, the 18- Wheeler engines hold up approximately more than 15 gallons of oil.
This feature is enabled by extra FT.LB of more than 100 torque FT.LB.
The semi-truck engine is so powerful to carry the whole truck and bobtail trailers with cargos.
You will wonder how unique is the big rig engine to pull the semi-truck with around 40tons or 80,000lbs of weight.
Consider this weight of the truck, then add on top a cargo weighing 35,000-40,000 pounds; indeed, it is not an imagination as the engine will pull all this up to the required destination.
How long does a semi-truck engine last
Semi-truck engines tend to be stronger than regular vehicles, but this does not mean they will last forever.
Most people start searching for new cars once they reach about one hundred and forty thousand to the two hundred thousand mile mark.
However, a semi-truck engine can last for seven hundred and fifty thousand miles, while some can reach even one million miles.
Every 18-wheeler can drive forty-five thousand miles per year, making the average lifetime of a semi-truck engine around fifteen to sixteen years.
Which is the best semi-truck engine
There are several semi-truck engines from top manufacturers in the market today.
The power of the engine is what keeps making the difference.
Here are the most popular and best semi-truck engines.
Cummins ISX
Cummins ISX by Navistar is one of the best engines out there. This engine is heavy-duty and produces 400 to 600 hp.
PACCAR
PACCAR engines are among the best semi-truck engines and are mainly found on Peterbilt and Kenworth semi-trucks.
They feature fuel-conscious diesel options with impressive torque marks.
These engines produce up to 600 hp as well.
Volvo engines
Volvo offers 13L and 16L engines to offer and horsepower ratings of around six hundred and fifty.
The 13 L engines are the most common and are used in most semi-trucks.
Freightliner
Freightliner offers 13L, 15L, and 16L engines.
These engines are based on Mercedes Benz's design for European models, and they produce up to 600 hp.
Which diesel engine is the best
Most semi-truck engines are true diesel engines hence have a better hauling per horsepower and torque than gasoline-powered engines.
With that in mind, some semi-truck engines work better than others and have a reputation for endurance and reliability.
But which of these is the best? Check out some of the best diesel engines for your consideration.
Paccar engines
Western star engines
Volvo
Navistar
Which is the most reliable 18 wheeler engine
With the several engine types available, it is not all of them that are reliable.
Determining the best engine is challenging because different people have different likes.
However, according to the statistics, PACCAR is the best semi-truck engine available.
These engines are both reliable and durable. However, these engines are a bit pricey, but their reliability and working power are worth it.
Which are the most robust semi-truck engines
The strongest truck engines in the market include;
DAF XF
International LoneStar
ScaniaR730
MAN TGX
What are the best tips to keep a semi-truck engine running smoothly
The health of any operating machine is very important to keep the phase running smoothly.
Here is the best maintenance guidance that you can use to keep the 18-Wheeler's engine healthy.
The engine should always be kept clean
You should change the engine's oil regularly
You should remove the exhaust parts of the engine
You must replace air filters frequently
Conclusion
Semi-trucks are very useful, especially when it comes to long-distance cargo transportation.
However, these trucks cannot move without engines.
There are several engine types available; you only need to choose the most suitable one for you.
Semi-truck engines are different by their nature, horsepower, sizes, weight, and sources of energy.
Therefore, in this case, you need to purposely choose a semi-truck with an engine that will work according to your task or the nature of the cargo you will be hauling.
Cheers,
Truck Report Geeks
We hope you enjoyed this post on Semi Truck Engine Everything Your Need To Know