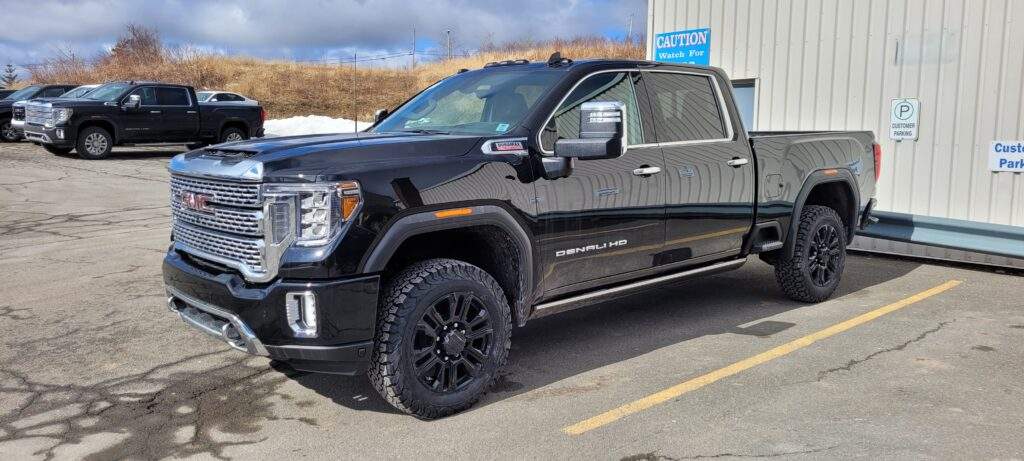 What 1 Ton Truck Has The Highest Payload
When you need a reliable and powerful truck, it's important to consider whether or not the make and model you are considering has the highest payload capacity as this will change with trim levels as well.
The payload capacity of a 1-ton truck is especially important when you are hauling large items or cargo on a regular basis.
The Ford F-350 Super Duty is currently one of the 1-ton trucks with the highest payload capacity. Its maximum payload capacity is around 7,850 pounds. However, it's important to note that different trim levels and options can affect a truck's payload capacity no matter what model you get.
Let's explore which 1-ton trucks have the highest payload capacity and why this is important for your needs.
1-Ton Truck Payload Capacity
Payload capacity is simply how much weight your truck can safely carry in its cargo bed or tow behind it without compromising safety and performance.
This capacity will vary based on a variety of factors such as engine size, suspension type, axle ratio, and transmission type, as well as 2-drive or 4-wheel drive trim levels, even cab size will play a role.
The higher the payload capacity of a truck, the more options you will have in terms of what types of items you can haul and carry with that particular truck.
Which Trucks Have The Highest Payload
The RAM 3500 Heavy Duty truck has one of the highest payload capacities among all 1-ton trucks currently available on the market at 7,680 lbs with the 6.4-liter hemi gasser.
It comes equipped with an 8-speed automatic transmission and a 6.4-liter V8 engine that delivers up to 410 horsepower and 429 pound-feet of torque.
Additionally, this model offers an available 6-link coil rear suspension that helps provide additional support for heavy loads while also providing superior comfort on bumpy roads.
The Ford F-350 Super Duty also boasts an impressive 8,000 lb payload rating thanks to its 6.7-liter V8 engine powerstroke and 10-speed automatic transmission combination that delivers up to 450 horsepower and up to 975 pound-feet of torque.
However, one downside to this model is that it does not offer any additional suspension upgrades like those offered by some other competitors in its class such as RAM's 2500 HD pickup truck option.
We also have this article How Much Do 1 Ton Trucks Weigh you may like as well.
Which One-Ton Truck Has The Highest Payload
The current market leader in terms of payload capacity is the Ford F-350 Super Duty model.
This popular full-size truck offers a maximum payload capacity of 7,630 pounds that's over 3 tons! It also has impressive engine power and off-roading capabilities that make it great for any job or adventure.
Other models like Chevrolet Silverado 3500HD and Ram 3500 offer similar levels of performance but with slightly lower maximum payload capacities (7,153 lbs and 7,680 lbs respectively).
No matter which model you choose though, you can rest assured that each one will provide plenty of power and performance when properly loaded up with cargo.
However, if you need maximum carrying capacity for your workload then Ford F-350 Super Duty may be the best choice for a 7,630-pound payload capacity making it one of the highest-rated on the market today.
Conclusion:
When selecting your next 1-ton truck, it's important to consider its payload capacity especially if you plan on regularly hauling large items or transporting large amounts of cargo from one destination to another.
Fortunately for consumers looking for maximum power combined with maximum carrying capacity, there are several great options out there such as RAM's 3500 HD pickup truck or Ford's F-350 Super Duty models that offer impressive payload capacities exceeding 7,600 lbs each!
Ultimately though, your selection should be determined by what specific needs you want your truck to meet so make sure you do your research before making a decision!
We hope you enjoyed this post on What 1 Ton Truck Has The Highest Payload