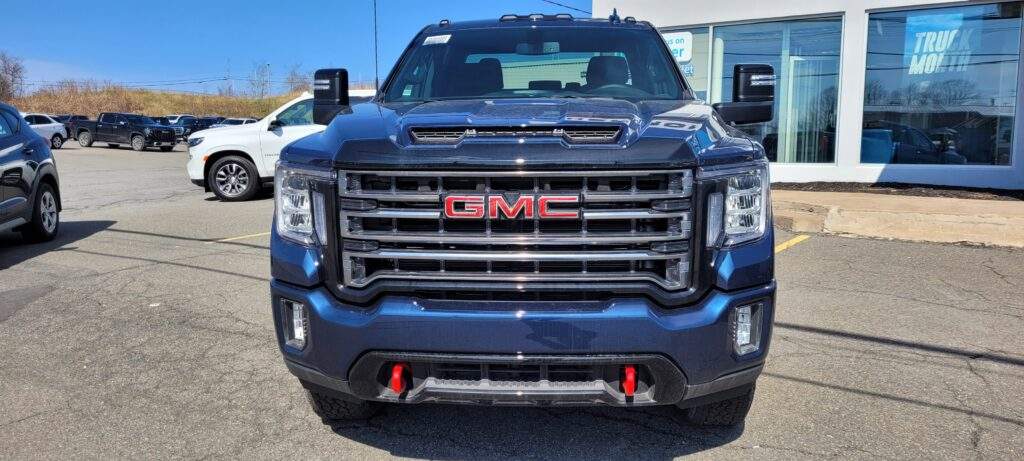 Top 3/4 Ton Trucks with Impressive Towing Capacities
Whether you're a farmer, a truck enthusiast, or a contractor, having a reliable truck with impressive towing capacities is a must.
Thankfully, the automotive market offers a wide range of pickups that can pull heavy loads with ease.
Discover the top 3/4 ton trucks for towing with our comprehensive list. Choose the perfect fit for your needs and never worry about hauling heavy loads again.
Ford F-250 Super Duty
Introducing a remarkable truck that has the ability to tow up to a whopping 24,000 lbs with the aid of its commanding V8 turbo diesel engine and swift 10-speed automatic transmission.
Get ready to take on even the toughest of hauls with ease.
And it's not just about power – the F-250 Super Duty is equipped with a reinforced frame and suspension system that's specifically designed for heavy-duty towing.
Plus, with advanced safety features like lane departure warnings and blind-spot monitoring, you can tow with confidence in this safe and reliable truck.
When it comes to towing capacity, the Ford Super Duty is a top performer.
The power of these engines ensures that you have plenty of strength and speed to maintain control while towing.
RAM 2500 Heavy Duty
The RAM 2500 Heavy Duty truck is the perfect blend of strength and comfort.
With a whopping maximum towing capacity of 19,980 lbs, it makes carrying heavy loads a piece of cake.
So, if you want to get the job done right and in luxury, then the RAM 2500 HD is the vehicle for you.
The RAM 2500 Heavy Duty also boasts a spacious cabin with comfortable seats and an advanced infotainment system, making it a great choice for long-distance trips.
Additionally, its available diesel engine delivers incredible torque, making it ideal for towing heavy trailers or equipment.
The Ram 2500 is another great option for those in search of an impressive towing capacity.
With the proper equipment, the Ram 2500 can pull up to 19,980 pounds, which is sure to have you getting your job done in no time.
Chevrolet Silverado 2500HD
The Chevrolet Silverado 2500HD is a versatile truck that's designed to meet the demands of a range of industries.
It boasts of a towing capacity of up to 18,500 lbs, making it perfect for contractors, farmers, and loggers.
The Silverado 2500HD's Duramax diesel engine offers impressive performance, making it able to tow heavy loads without breaking a sweat.
Additionally, the Silverado 2500HD comes with numerous convenience features like an available wireless charging station and an intuitive infotainment system.
Discover the Chevy Silverado Heavy Duty, a powerhouse of a pickup truck.
With a 6.6-liter V8 engine, this truck can tow up to a staggering 18,500 pounds with the right gear. Experience the ultimate in high-performance pickups.
In addition, it includes features such as an automatic locking rear differential to provide maximum traction, helping you get even heavier loads moving in no time.
GMC Sierra 2500HD
The GMC Sierra 2500HD is a tough and rugged truck that's built for heavy-duty towing.
Its towing capacity is rated at 18,500 lbs, making it a reliable choice for hauling large trailers or equipment.
The GMC Sierra 2500HD also comes with several safety features such as forward-collision warning and lane departure warnings, making it a safe and reliable choice for towing.
Another impressive 3/4 ton truck with a stellar towing capacity is the GMC Sierra Heavy Duty.
Get ready to conquer any road and surpass your hauling needs with ease.
The truck's overall powerful drivetrain and heavy-duty chassis construction ensure that you and your cargo stay safe on the road.
Conclusion
Discovering the ideal truck for your towing needs relies on tailoring your selection to match your distinct needs and preferences.
Each of the top 3/4 ton trucks on our list boasts of impressive towing capacities and reliable performance.
Whether you need a truck for hauling heavy equipment, towing large trailers, or moving furniture, there's a perfect one for you.
We hope you enjoyed this post on Top 3/4 Ton Trucks with Impressive Towing Capacities