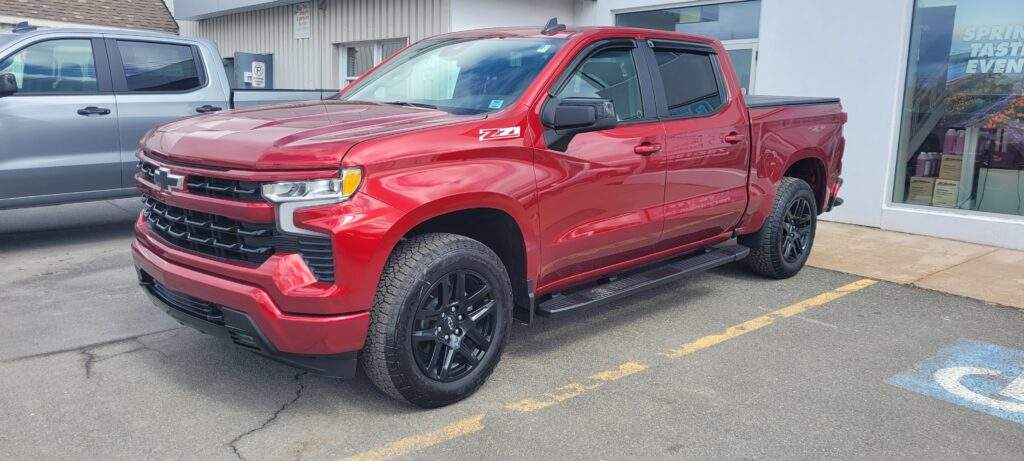 Best Half-Ton Trucks for Towing and Hauling
Are you planning on towing or hauling heavy loads? We're here to introduce you to the best half-ton trucks for towing and hauling on the market today.
Although many truck models advertise their towing capacity, it's important to know which half-ton truck is right for your specific needs.
In this post, we'll be looking at the trucks with the best payload capacities, hauling capacities, towing capabilities, and overall performance that will make your job easier and more efficient.
Ford F-150
Its lightweight body design is coupled with a powerful engine and durable cargo bed that can handle up to 3,300 pounds of weight.
The F-150 features an advanced 10-speed transmission that can optimize power and torque to the wheels for a smooth driving experience.
The Ford F-150 is a phenomenal option for those in need of a half-ton truck for towing and hauling.
With a towing capacity of up to 14,000 pounds and a maximum payload capacity of 3,325 pounds, this truck can handle just about anything.
Plus, the F-150 features advanced technological features that make towing a breeze, including a Pro Trailer Backup Assist system that makes it easy to navigate in reverse with a trailer attached.
Chevrolet Silverado 1500
The Chevrolet Silverado 1500 is a well-balanced truck that offers the power and performance you need for daily driving, towing, and hauling.
With a maximum towing capacity of 11,500 pounds and a maximum payload capacity of 2,280 pounds, the Silverado 1500 is a tough competitor.
The availability of six different engines can give you a range of options to choose from, depending on your needs.
The Chevrolet Silverado 1500 is another great option for those looking to tow and haul heavy loads as well.
The Silverado 1500 also features an Infotainment 3 system that offers a Wi-Fi hotspot and advanced safety features to keep you and your passengers safe while on the road.
RAM 1500
RAM has been known for its robust engine performance and rugged build.
The RAM 1500 truck comes with a multi-function tailgate that can split open 60/40, allowing you to access the bed easier.
The RAM 1500 offers a maximum towing capacity of up to 14,000 pounds and a maximum payload capacity of up to 2,700 pounds, depending on the model.
RAM is a name you've likely heard of before when it comes to half-ton trucks.
GMC Sierra 1500
The GMC Sierra has a reputation for its luxurious interior and exterior design.
The truck features a large cargo bed that can haul up to 2,240 pounds and a maximum towing capacity of 13,200 pounds.
The Sierra 1500 also comes with six different engine options, all of which offer impressive power output and acceleration.
Not only that, but it also features a MultiPro Tailgate that makes loading and unloading a breeze, giving you the ability to configure the tailgate in multiple ways.
Toyota Tundra
The Toyota Tundra is another half-ton truck that is popular among truck buyers.
This truck features solid off-road ability and can handle any challenging terrain.
It also features a full suite of advanced safety features that give you peace of mind when driving.
Although it may be last on our list, the Toyota Tundra is still an excellent option for heavy-duty towing and hauling.
With a towing capacity of up to 12,000 pounds and a maximum payload capacity of 1,940 pounds, this truck has a lot to offer even when it comes to everyday tasks or doing
It features a strong V8 engine and Toyota's famous off-road capabilities making it a great choice for any job site.
Nissan Titan
The towing capacity of the Nissan Titan ranges from around 9,200 to 11,040 pounds (approximately 4,173 to 4,984 kilograms) when properly equipped.
This capacity can change based on the trim level, drivetrain, and additional towing packages.
The payload capacity of the Nissan Titan typically falls between approximately 1,500 to 2,200 pounds (approximately 680 to 997 kilograms).
Similarly, this capacity may differ depending on the truck's specific configuration.
This truck also comes with a V-8 engine with lots of horsepower at 400 and torque of 413 to satisfy those with just enough for a half ton truck.
Conclusion
In conclusion, when it comes to half-ton trucks for heavy towing and hauling, you can't go wrong with any of the models we've listed in this post.
Whether you need to tow a boat, haul equipment, or transport materials, these trucks provide the performance, capabilities, and features that you need to get the job done.
Remember that towing capacity and hauling capabilities can vary depending on the specific configuration, engine choice, and additional towing packages offered by each manufacturer.
So go ahead and choose the truck that best suits your needs and get ready to tackle any challenge that comes your way!
We hope you enjoyed this post on Best Half-Ton Trucks for Towing and Hauling