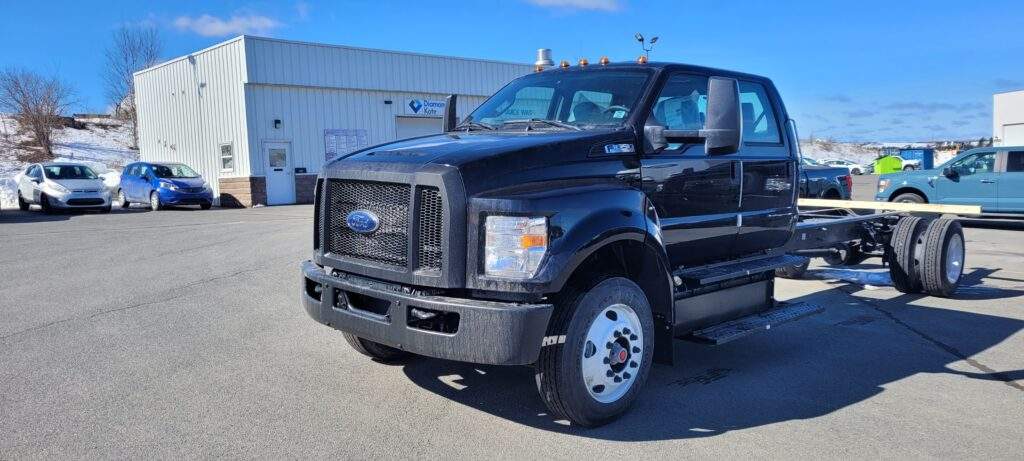 What Is A F650 Ford Truck
With its unmatched power and performance, the Ford F650 stands out as an undeniable powerhouse among heavy-duty trucks for any job.
Let's explore what makes the F650 such an attractive option for consumers who need a dependable truck that can handle tough tasks with ease not only for doing everyday work but also for those seeking enough power and torque for leisure hobby stuff etc.
What Is A F650 Truck
The Ford F650 is a heavy-duty truck designed for commercial use mostly as this is the go-to truck for lots of applications from hauling cargo to carrying other vehicles to transport.
Featuring a massive maximum load capacity of 17,500 pounds and seating for up to seven passengers, the F650 is an ideal vehicle for transporting heavy cargo or equipment over long distances.
With its 6.7L turbo diesel V8 engine that delivers up to 330 horsepower and 750 lb.-ft., it's engineered with power in mind – perfect for tackling tough jobs with ease!
Why Choose An F650
For businesses looking for a reliable and rugged heavy-duty truck, the Ford F650 is an outstanding choice.
With its resilient construction and powerful engine under the hood, you can transport even your most demanding loads with ease.
Plus, plenty of interior space provides extra comfort or cargo storage to meet any demand – making it perfect for everyday operations on even the busiest worksites.
We also just created this article How Much Can A Ford 250 Super Duty Tow
Engine Power Capacity
The F650 packs a mighty punch, with up to its 6.7L diesel engines providing up to 330 horsepower and 750 lb-ft of torque or you can go with the gas model with 7.3L 2V DEVCT NA FPI V8 Gas Engine 335 HP, 468 Lb.-Ft Torque.
What's more, this behemoth of a truck has the capability to carry as much as 17,5000 lbs of payload capacity at once – perfect for any heavy lifting needs you have!
With 16,000 pounds maximum hitch weight too – no task is insurmountable here!
F650 Ford Design Features
The F650 has been designed with convenience in mind it features an ergonomic cab design that gives drivers more legroom than ever before.
It also comes equipped with advanced technology such as Bluetooth connectivity, Apple CarPlay™/Android Auto™ compatibility, satellite radio capability, and an available 9″ touchscreen display that puts access to all your favorite apps right at your fingertips.
The exterior is built with durability in mind—it utilizes reinforced steel construction to ensure that it can handle even the toughest jobs without issue.
Safety Features
The F650 is packed with advanced features to maximize your security on the road.
Cruise control conveniently adjusts speed based on traffic flow, lane keeps assist ensures you're always in the right place, forward collision warning stops dangerous situations before they happen, and blind spot monitoring signals when something's amiss – all this and more!
You can also opt for additional driver assistance packages such as trailer sway control which helps keep trailers stable while driving and hill start assist which allows drivers to safely set off from hills without rolling back into traffic.
All these features help ensure you have peace of mind while driving your new truck!
Conclusion:
F650 trucks are great options for anyone looking for a reliable truck capable of handling any job they throw at it.
With powerful engines, impressive payload capacities, comfortable cab designs, and advanced safety features, these vehicles provide everything needed to get any job done efficiently and safely.
If you're interested in learning more about what an F650 truck has to offer, contact us today! We'd be happy to answer any questions or provide more information about this amazing vehicle!
We hope you enjoyed this post on What Is A F650 Ford Truck