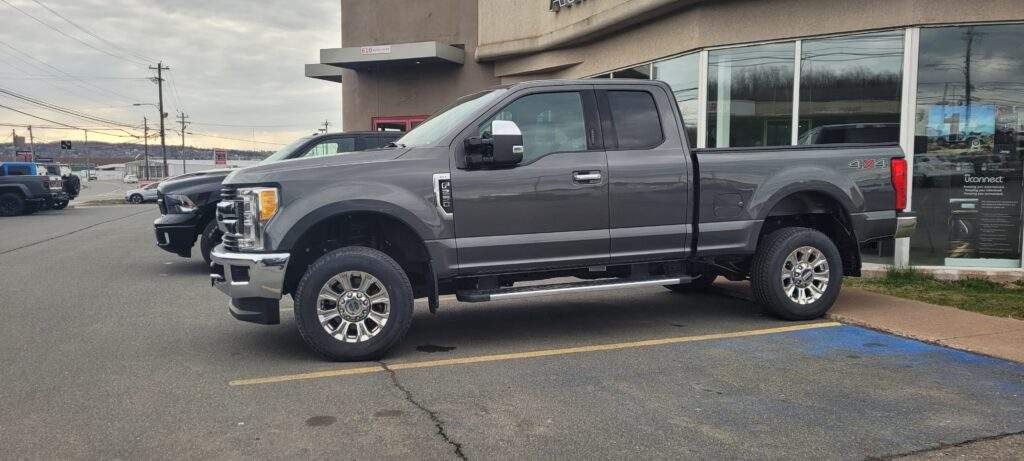 How To Choose the Right 1 Ton Truck for Your Needs
From budget and features to hauling capacity, let us walk you through everything you need to know about choosing the right 1 ton truck for your needs.
Keep reading for a breakdown of what to consider when selecting the right 1-ton truck for your tasks.
Purpose
The first factor to consider when choosing a 1-ton truck is its purpose.
Looking for a 1-ton truck?
Figure out what you'll be using it for – whether it's towing heavy loads or tackling off-road terrain – before making a decision.
And if it's towing capacity you're after, be sure to opt for a model with a higher rating.
Consider Towing and Payload Capacity
One of the most crucial factors in selecting the right 1-ton truck is towing and payload capacity.
Discover the limits of your truck's power with towing and payload capacity.
Towing capacity is the weight your truck can pull behind it, while payload capacity is the weight your truck can carry inside including passengers and cargo.
Get a clear picture of what your truck can haul with these essential specifications.
Ensure that the truck can tow and carry the weight you need it to handle.
The payload capacity of a 1-ton truck refers to the amount of weight it can carry in the truck bed.
It is essential to consider this factor as it will determine how much you can carry.
If you need to transport a lot of stuff, go for a higher payload capacity. A lower one may not let you carry as much as you need.
Drivetrain and Suspension
Choose a drivetrain that suits your needs.
Off-roading or highway cruising? Choose your drivetrain wisely! Opt for a 4×4 for rough terrains or a 4×2 for smoother rides.
Additionally, the suspension plays an essential role in how the truck handles different terrains.
Ensure that the suspension system of your 1-ton truck can handle the driving conditions you plan to encounter.
Fuel Efficiency
With fuel prices constantly fluctuating, fuel efficiency becomes important when choosing a truck.
A 1-ton truck is always going to consume more fuel than a smaller vehicle.
Research the fuel economy of different 1-ton truck options and determine which one offers the best balance between power and fuel efficiency.
Engine
The engine of a 1-ton truck is another crucial factor to consider.
The engine determines the power and performance of the vehicle.
You need to choose an engine that meets your requirements, based on the truck's intended use.
Engines with more horsepower and torque are ideal for heavy usage, while more economical engines are better suited for regular usage.
Drivetrain
The drivetrain of the 1-ton truck determines how power is delivered to the wheels.
Looking for the right drivetrain for your vehicle?
Rear-wheel and four-wheel drive are your main options.
For everyday driving, rear-wheel drive is just what you need.
But if you're ready to tackle off-road terrain or need more traction when it's snowy or muddy, four-wheel drive is the way to go. Let's get your wheels spinning in the right direction!
Comfort and Features
As you'll be spending the majority of your time inside the truck, it's crucial that you take comfort and features into account. Let's make sure you're cruising in style!
The ideal 1-ton truck should have a comfortable ride, ample space, and a good infotainment system.
Want an all-in-one truck? Opt for one with Wi-Fi connectivity, smartphone integration, and essential safety features like lane departure warnings, backup cameras, and blind-spot monitoring.
Conclusion
Picking out the ideal 1-ton truck that meets all your requirements can be quite a task, but it's definitely doable.
Just follow these simple steps:
Consider the factors we've outlined before making your final decision.
Whether you're looking for a truck to haul loads, tow heavy equipment, or ride off-road, selecting the ideal 1-ton truck that fits your needs will make all the difference.
So, take your time, do your research carefully, and invest in a truck that satisfies your expectations.
We hope you enjoyed this post on How To Choose the Right 1 Ton Truck for Your Needs