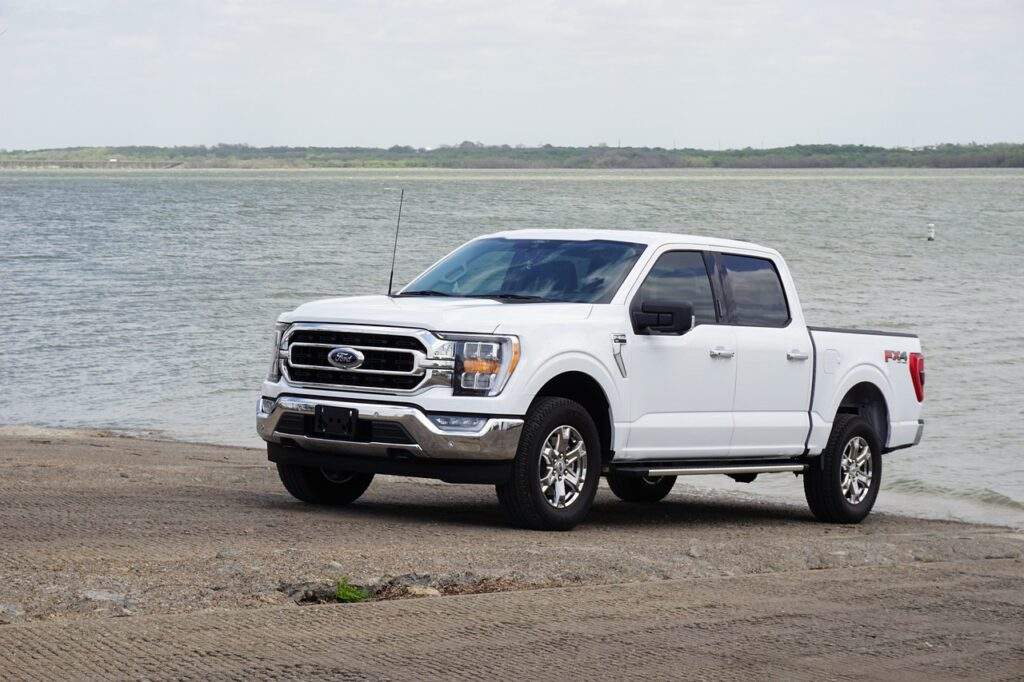 Can F150 tow A 5th Wheel
Are you considering buying an F150 and want to know if it can tow a 5th-wheel trailer?
The short answer is, yes! Whether you're taking your horses to the show or bringing a 5th-wheel cross-country, Ford's F-150 has got you covered.
Boasting impressive hauling power and an array of features, it is ready for any adventure that comes its way for those of you who are looking for a reliable truck!
Plus, you'll be spoiled for choice when it comes to the array of amazing features included in this model!
Towing Capacity of the Ford F-150
The legendary Ford F-150 offers an impressive towing capacity of 14,000 lbs – ideal for taking your trailer or small boat out on the road.
This means that it is capable of towing most fifth-wheel trailers with ease, as long as they do not exceed this weight limit.
Depending on the engine and model, pickup trucks can provide towing capacities ranging from 7,700 lbs. up to a whopping 14,000 lbs, so it pays off big time in the long run if you get an F150 Limited with its powerful 3.5L EcoBoost V6!
Be sure you know the exact specs for your model before attempting to tow anything.
Engine Options
The F-150 also has several engine options available which can give you more power and better performance while towing.
If you're looking for an engine that is built to tow, then the 3.3L Ti-VCT V6 has got your back!
With 290 horsepower and 265 lb.-ft of torque it packs plenty of power – but if you need some extra muscle consider upgrading to one of Ford's EcoBoost engines; with 325 horses or a whopping 375 horsepower available, boondocking will never be easier.
Plus they come packed respectively so there'll always remain more than enough grunt in reserve when hauling heavy loads!
Safety Features
When it comes to safety features there's no shortage on the Ford F-150 either.
Standard features like Trailer Sway Control (TSC) help keep your trailer in check even when you're dealing with strong winds or uneven roads while Pro Trailer Backup Assist (PTBA) makes backing up your trailer easier than ever before thanks to its intuitive steering wheel knob control system.
You also get Hill Descent Control (HDC), Blind Spot Information System (BLIS) with Cross Traffic Alert (CTA), AdvanceTrac® with Roll Stability Control™ (RSC) plus much more!
Other Considerations
In addition to considering the weight limitations when selecting your 5th wheel trailer, you also need to consider other factors such as length and type of trailer hitch needed.
You should also factor in additional weights such as cargo, passengers, and any other items you plan on having in or on the vehicle during your travels.
Before tackling off-road adventures and rugged terrain with your truck, be sure to check the tires for proper inflation. Dealing with anything less than ideal tire pressure could leave you stranded in the middle of nowhere!
Conclusion:
All in all, the Ford F-150 is an excellent choice if you're looking for a reliable truck that can tow your 5th-wheel trailer without any issues.
With its impressive towing capacity, powerful engines, and numerous safety features, this truck is sure to provide years of dependable service while hauling your 5th wheel around town or across the country!
If you're looking for a ride that can take on any challenge, the Ford F-150 is your perfect match. With its exceptional design and powerful performance, this vehicle will surely exceed all expectations!
We hope you enjoyed this post on Can F150 tow A 5th Wheel